Results / Weir Wood SC - 25/06/2022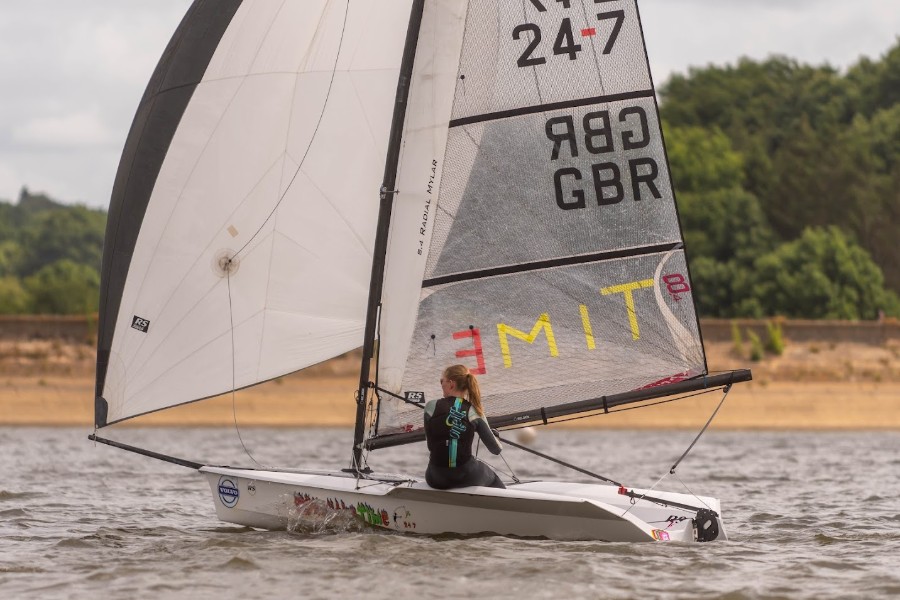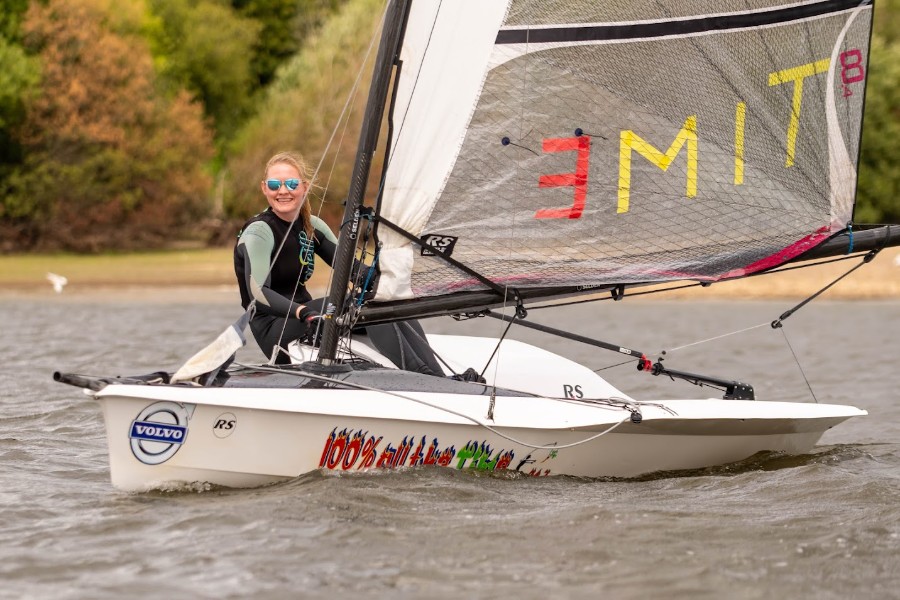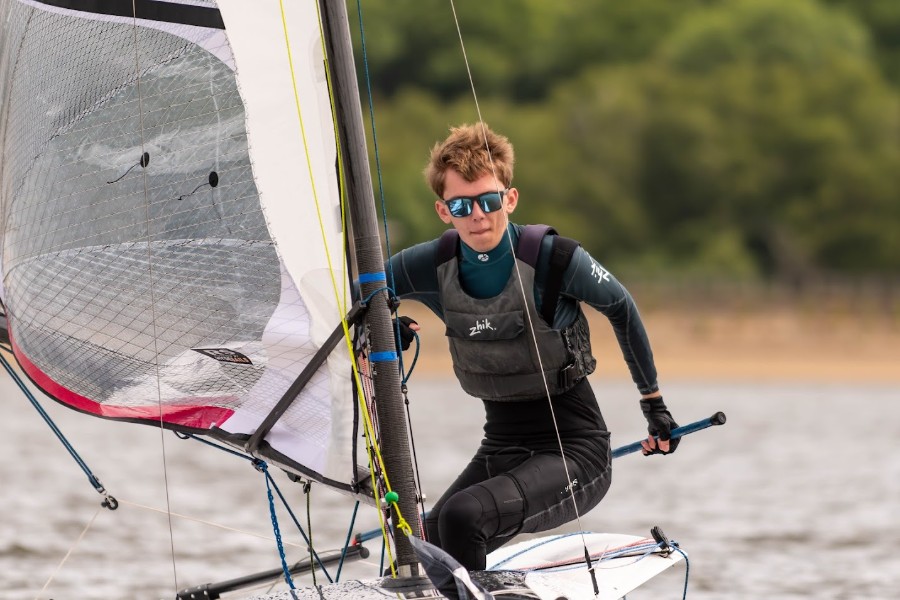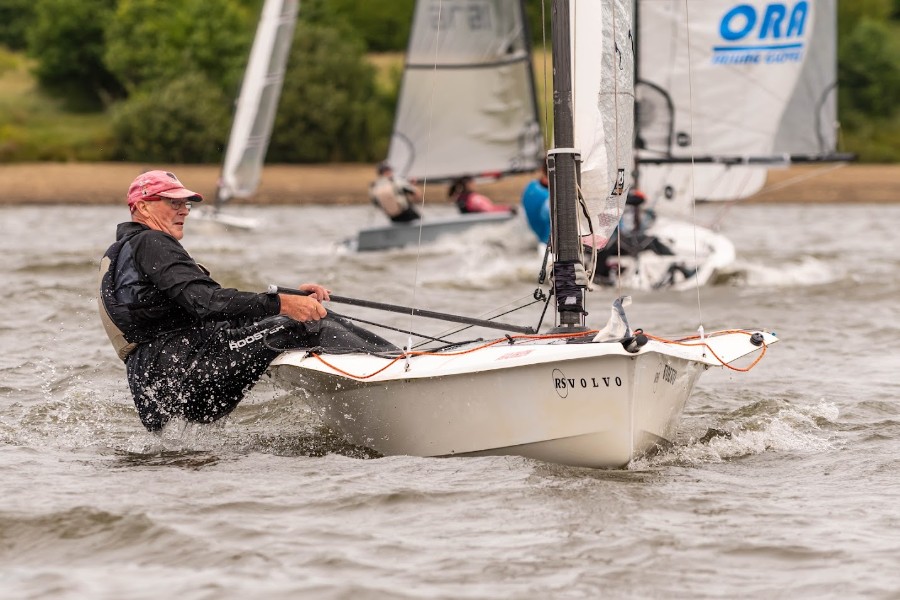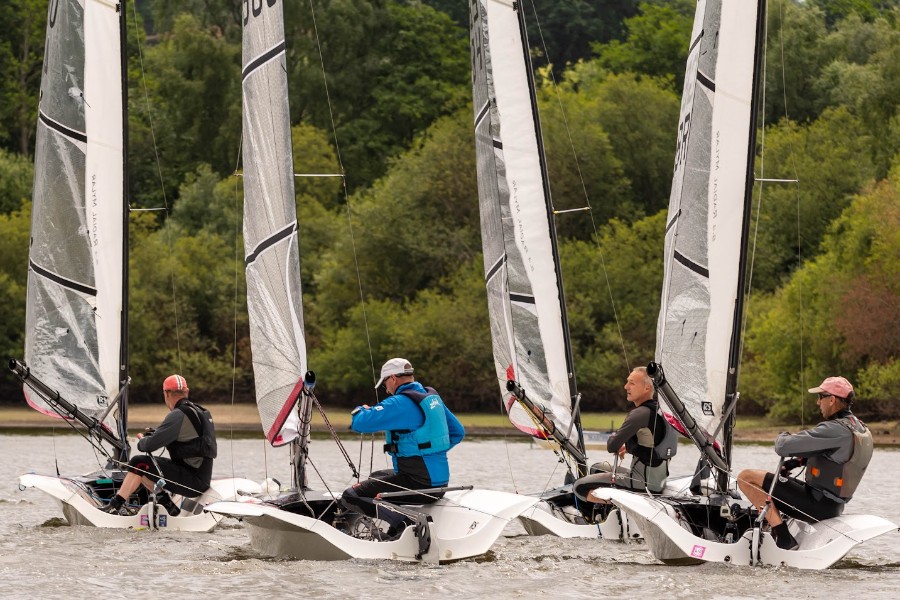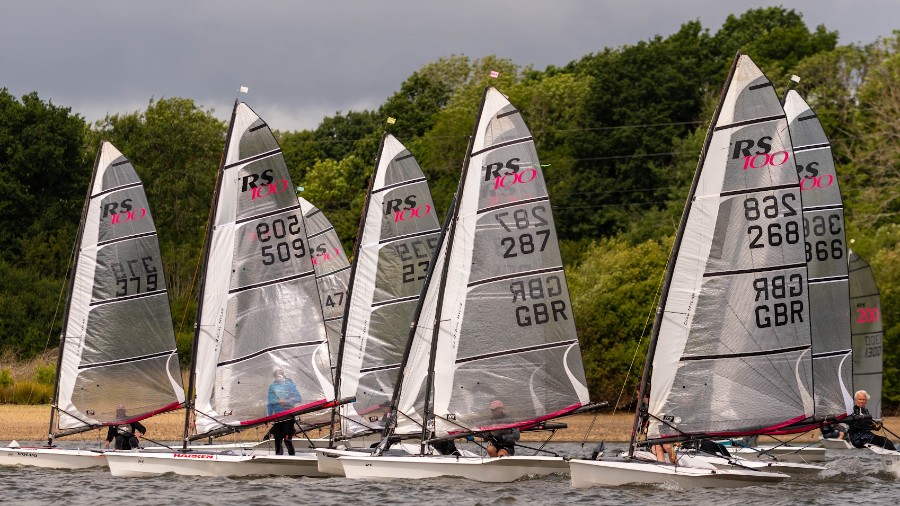 2022 SEAS RS200 open – Weir Wood 25th June
The weekend of 25th June may have been host to the Festival of Speed at Goodwood, but just a little further east, nestled in the secluded Ashdown Forest, we had a (much quieter!) speed festival of our own. Perfect weather: warm sunshine, with gusts fierce enough to catch out several boats (mostly RS100s it must be said 😉), made for a day of thrills and spills over five close-fought races with lead changes galore. Exactly as expected in the 'Weird Wood'…
Race 1 saw Isaac Marsh and Verity Hopkins finding the right side of a big wind shift, along with James Mason and Fiona Harrington, the two boats scrapping for the lead down the first run. The rest of the fleet were hot on their heels, and some intense gybing battles ensued to stay in the narrow bands of pressure. Iain and Andy Bird were in the thick of the fight for 3rd, but curiously chose a gybe exit as a convenient time to inspect their slot gasket, dropping them down the order. Maybe the gasket needs replacing, as Iain felt the need to check it again in the afternoon! Iain – you know this can be done ashore, right?
Three tight races, with three different winners, were followed by a leisurely lunch break, with delicious pies and pastries provided by local caterers Wych's Kitchen.
I'd like to know what Isaac and Verity had for lunch, as in the afternoon they were untouchable, putting in two dominant victories to secure the overall event win. David Jessop and Sophie Mear did enough for second, with Chris and Nicola Webber overcoming new-boat-niggles to claim third.
Tea, coffee and fabulous cakes concluded a super day. Many thanks to WeirWood Sailing Club for hosting us – we look forward to next year!
David Jessop
Photos: Vince White Link to full photo gallery
| | | | | | | | | | | | |
| --- | --- | --- | --- | --- | --- | --- | --- | --- | --- | --- | --- |
| Sail No. | Helm | Crew | Club | Race 1 | Race 2 | Race 3 | Race 4 | Race 5 | Total points | Series Points | Ranking |
| | | | | | | | | | | | |
| 1676 | Isaac Marsh | Verity Hopkins | Weir Wood SC | 1 | 3 | 2 | 1 | 1 | 8 | 5 | 1 |
| 1347 | David Jessop | Sophie Mear | Hayling Island SC | 2 | 4 | 1 | 3 | 3 | 13 | 9 | 2 |
| 16 | Chris Webber | Nicola Webber | Pevensey Bay SC | 4 | 8 | 3 | 2 | 2 | 19 | 11 | 3 |
| 211 | James Mason | Fiona Harrington | Weir Wood SC | 3 | 1 | 4 | 5 | 5 | 18 | 13 | 4 |
| 1395 | Iain Bird | Andy Bird | USSC | 8 | 2 | 8 | 4 | 4 | 26 | 18 | 5 |
| 1300 | Andrew Mallory-Blythe | Mark Harrington | Weir Wood SC | 5 | 5 | 5 | 6 | 6 | 27 | 21 | 6 |
| 613 | David Ramshaw | Miriam Ramshaw | Weir Wood SC | 7 | 9 | 9 | 9 | 9 | 43 | 34 | 7 |