Results / Weir Wood SC - 25/06/2022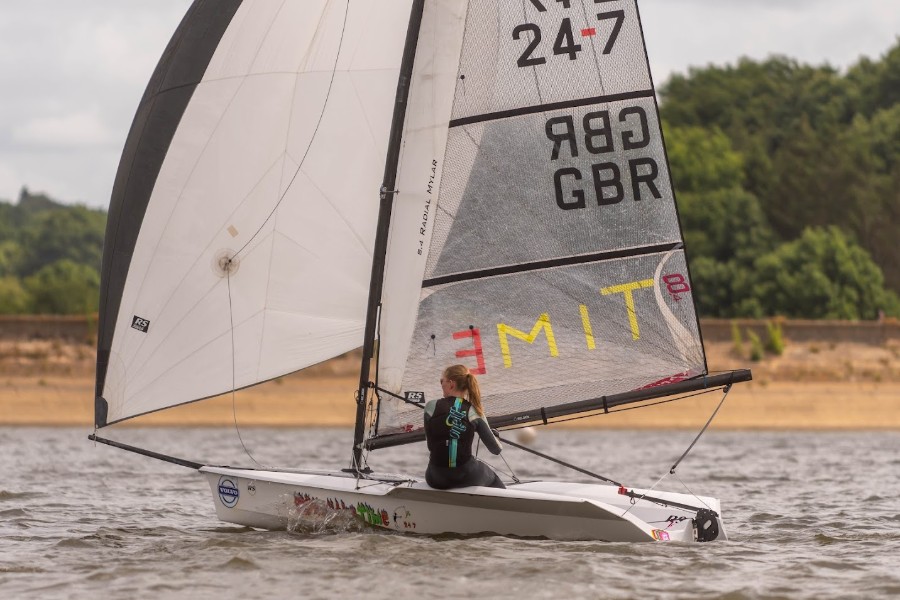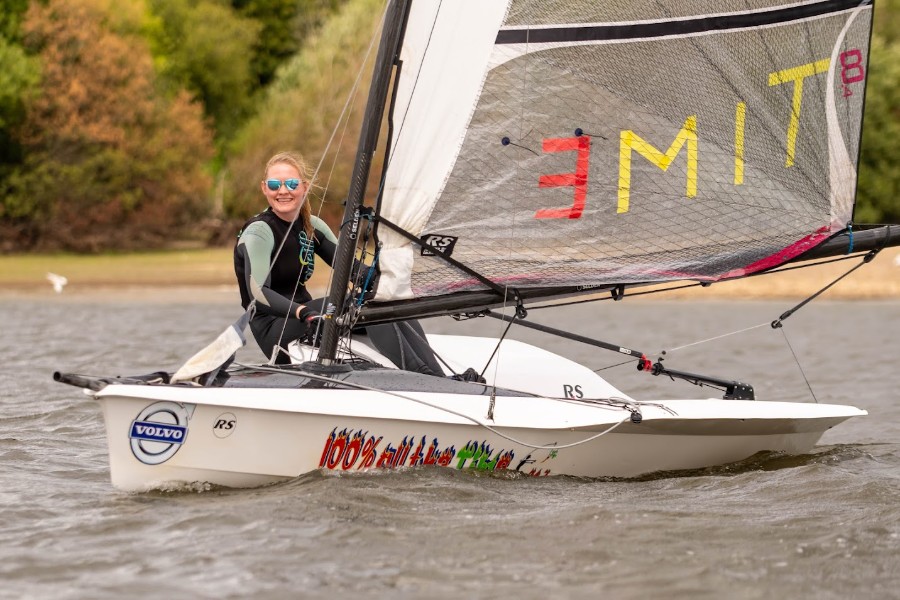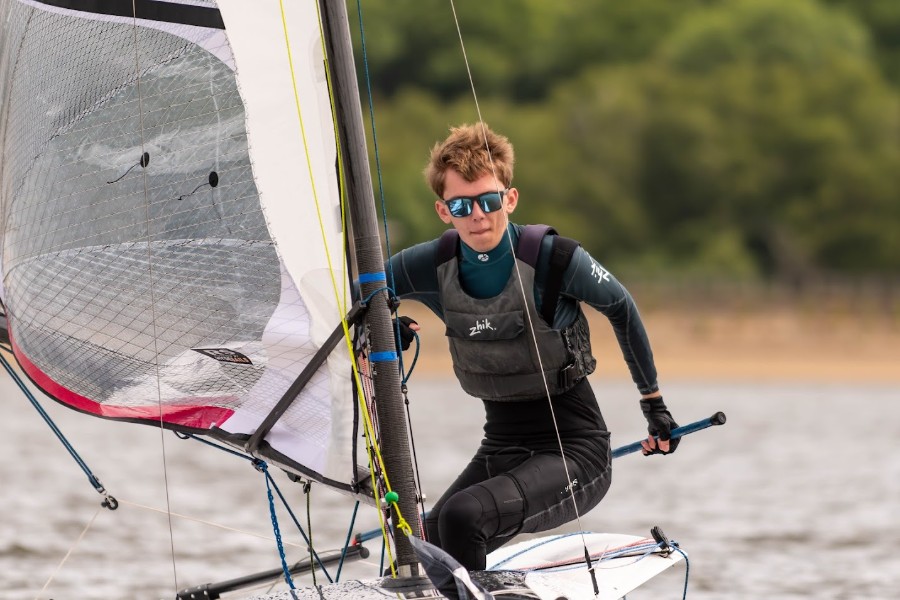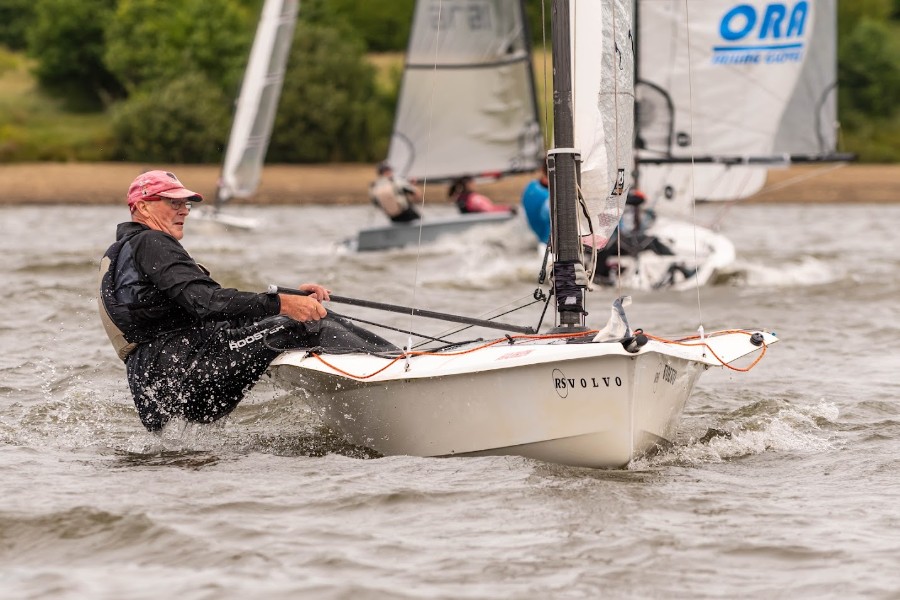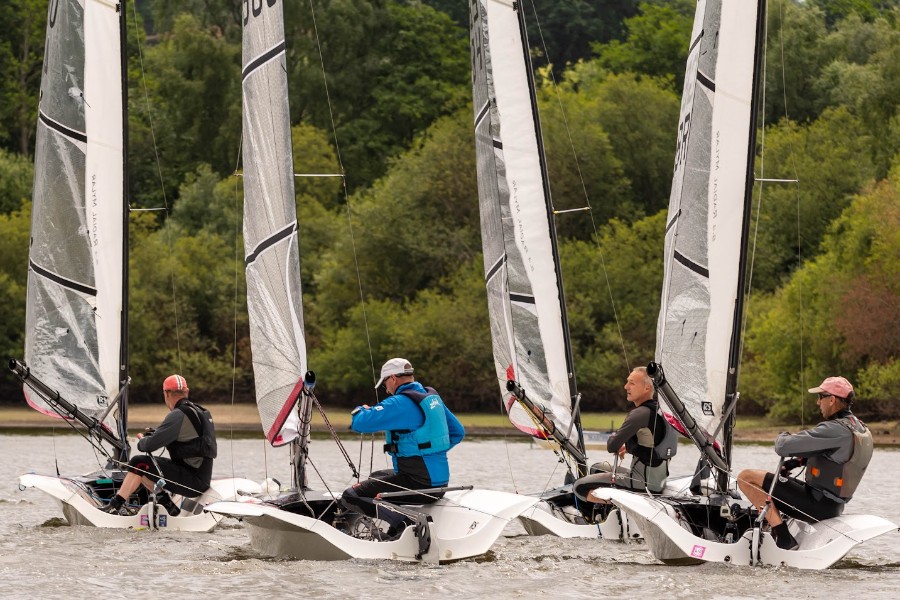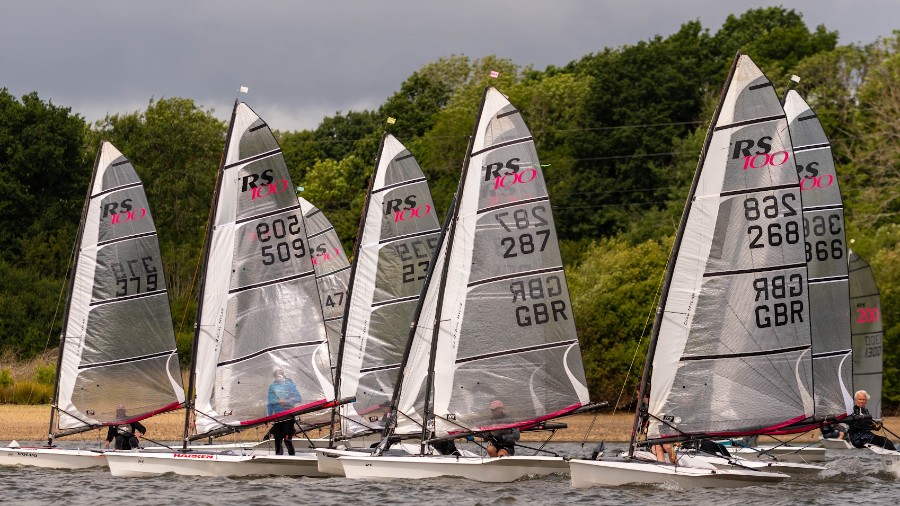 RS100 Rooster National Tour at Weir Wood, 25 June 2022
Shifty as a politician
Back in the bad old days, prior to Ian Handley and RS coming up with the RS100 (and super-crew Roz McGrane saying I should get one straight away, before I was definitely too old and decrepit) your correspondent use to schlep his Laser around the Masters' events. Please pardon my profanity there, using the L-word.
At those Masters' events, I met a canny devil called David Binding, who taught me that you should always have enough sailing kit for a clean, dry set for every day of an event. A maxim I have taken on board and recommend, although it does engender the agony of choice sometimes.
Turns out David could give lessons on another subject – race management. At the RS100 Open at Weir Wood SC on 25 June, shared with the 200s, his Race Officering (supported by his team, obvs) was simply excellent. Three races before a break for lunch. Two after. Last boat would finish and the next sequence would start 60 seconds later. The windward mark got moved as soon as the last boat rounded, ready for the next race. It was all splendidly relentless. And, to be blunt, a nice contrast to some of the long delays between races we had at Carnac a few weeks before.
Weir Wood also delivered a great sailing day. It was windy, with some full-on gusts, shifty as a politician and it was definitely never over until it was over.
In these days of record fuel prices, events seem to work best where there is a strong home fleet. For the record, half the twelve-strong fleet was from the home club. We outnumbered the 200s too, which might be a first.
Although the results show the podium places were taken by the same three as at Carnac, we far from had it all our own way. David Giles used his lunchbreak to work out how to keep the stick pointing upwards, yielding a 4-3, which likely disappointed him after leading at least one of those. Come to some sea events David. Rob Burridge's starts were generally excellent, resulting in a well-deserved race win in race 3. Francis Bucknell obviously had too good a lunch; a strong morning was followed by a less good afternoon. And Matt Johnson was in the mix all day for a well-deserved fourth overall, beating Rob by a single point. Mention also goes to Ian Bullock in his newly acquired steed – he's soon going to be a nuisance too, showing flashes of brilliance and others, understandably, of more-time-in-boat-required.
Between the first three of Mark Harrison of Gurnard, Euro-cup champion Tom Halhead of Llandegfedd and Clive Eplett of Frensham Pond it was incredibly tight. Ultimately, and to his great delight, after a couple of fallow years, Mark came out on top, equal on points with Tom, but with two bullets to Tom's one. Your correspondent was a single point behind, left cursing Tom breaking an overlap four lengths from the final mark of the final race – which cost overall victory. It was all that close. Fabulous racing and great fun. Thank you, Weir Wood. Can we please come again?
The RS100 Tour sponsor prizes from Rooster went also to David Giles, mid-fleet, and the Endeavour award to Tom Hirst, also in his first outing.
Next up for the RS100s is the Nationals at the RS Games, WPNSA 24-27 July. Entry closes soon, so laggards need to get cracking. See you there for more great RS100 racing.
Sail No.
Name
Club
Race 1
Race 2
Race3
Race 4
Race 5
Total points
Series Points
Ranking
379
Mark
Harrison
Gurnard SC
1
3
3
1
4
12
8
1
393
Tom
Halhead
Llandegfedd SC
3
2
2
3
1
11
8
2
509
Clive
Eplett
Frensham Pond SC
2
1
4
5
2
14
9
3
239
Matt
Johnson
Weir Wood SC
7
4
5
2
6
24
17
4
287
Rob
Burridge
Weir Wood SC
6
6
1
6
5
24
18
5
353
David
Giles
Weir Wood SC
10
13
9
4
3
39
26
6
470
Francis
Bucknall
Weir Wood SC
4
5
7
11
9
36
25
7
268
Bart
Bridgen
Netley SC
5
7
10
7
13
42
29
8
284
Ian
Bullock
Burghfield SC
9
11
6
9
7
42
31
9
138
Colin
Hatton
Weir Wood SC
8
8
8
8
13
45
32
10
247
Amy
Hulley
Weir Wood SC
11
10
11
10
8
50
39
11
366
Tom
Hirst
Downs SC
12
9
13
12
10
56
43
12