Results / Rope4Boats Inland Championships Chew Valley Lake SC - 22/10/2022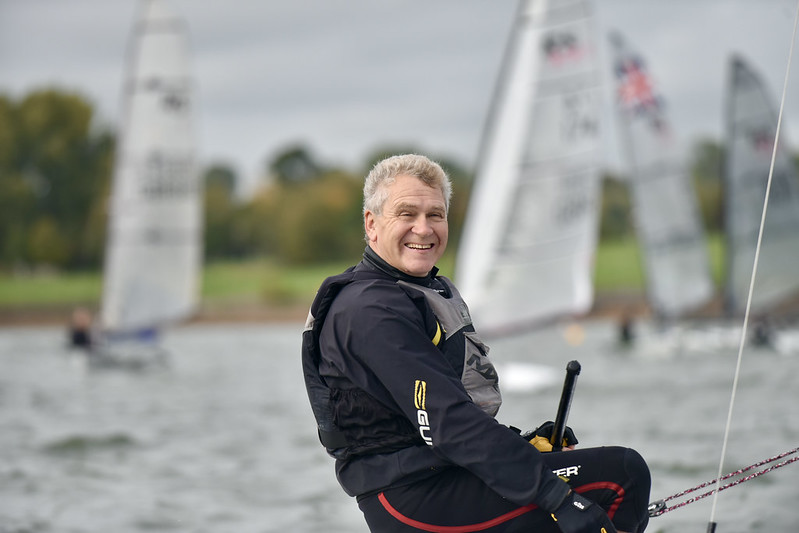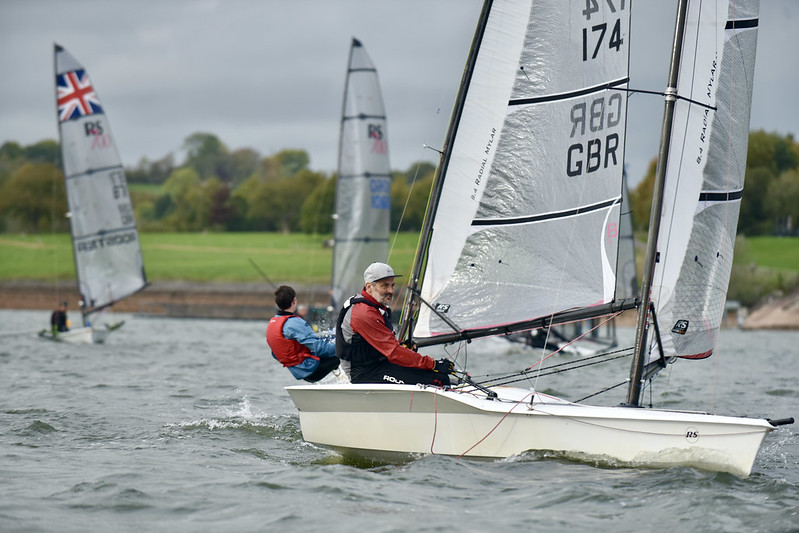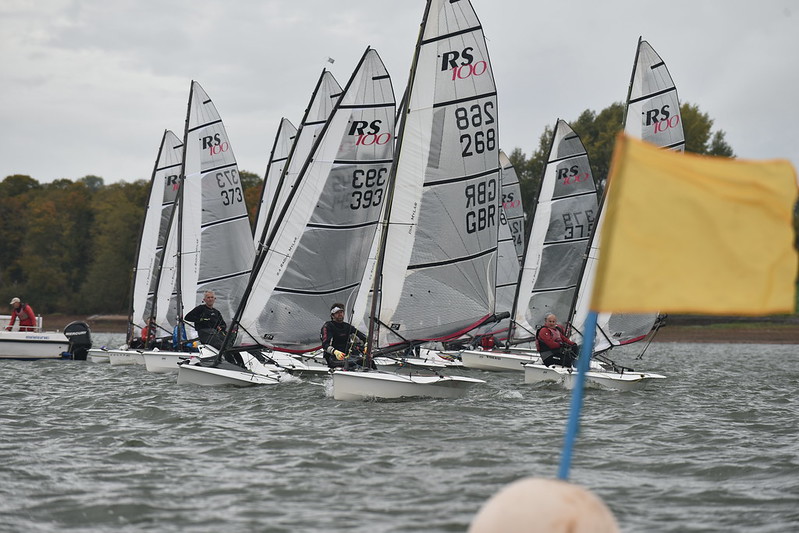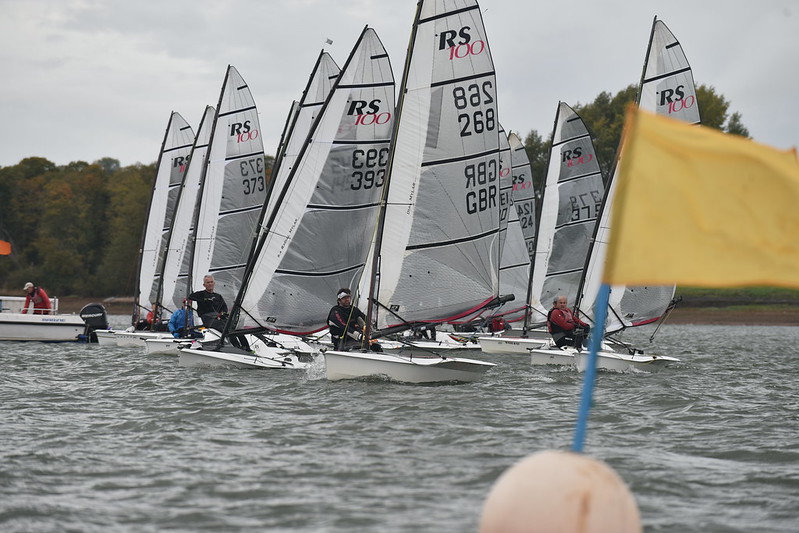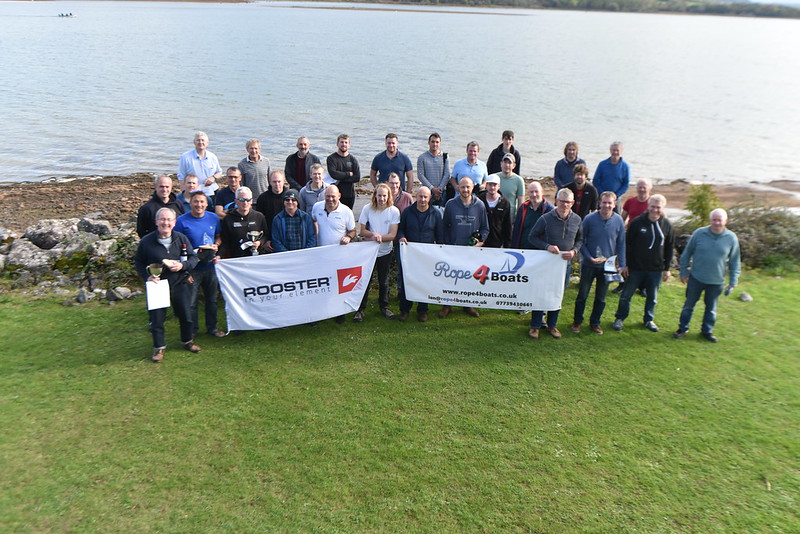 RS100 end of year exams and term report
The RS100 class of 2022 assembled at Chew Valley Lake for their final examinations of the year, the Rope4Boats Inland Championship.
In shifty, gusty conditions, and with one exception (Head-boy Smart, disappointingly), all candidates deserve plaudits for their efforts. The official results show it was all extremely close.
In a confidentiality breach worthy of Edward Snowden, your correspondent has not only obtained sight of everyone's individual Reports, but shares them below. So sue me.
1st Nigel Wakefield (Netley house) emerged with top marks; ever present near the front, boat always dead flat. Only criticism that can be made is that he was led astray by another Netley boy (JR) in test 3 and started too soon. Luckily for him the overall scoring allowed a worst result to be disregarded. He may think he was a little too 'grounded' on occasion and in future may want to work on that. (14 points)
2nd Clive Eplett (Frensham Pond house). Could not repeat last year's overall Inlands top-of-class although was top in first and last examination; clearly, needed to be more consistent. So convincing was his entirely made-up rumour that Mark Harrison (who was monstering that last exam) had started before the examiner said he could, that it came true. Such behaviour is an unbecoming way to steal a win. (16 points)
3rd Andrew Jones (Chew Valley house). Showed great promise and flashes of brilliance but too often dropped off the very top as the test progressed. Needs to be there at the end as well as the beginning. We give him the benefit of the doubt and recognise his role as head of Chew Valley House may have diverted his preparation slightly. (17 points)
4th Huw Powell (Red Wharf Bay and Netley houses. How does that work?) National champion Huw was solidly top of the class after day one of testing but, atypically, seemed to struggle to get going or make his usual impression on day two. Also needs to fit an echo-sounder to his boat although plaudits go to his resultant backwards-sailing skill. Did well to dodge a half-term sick-note that would have kept him at home. (18 points)
5th Tom Halhead (Llandegfedd house) You know it's competitive when you have test results including three thirds and a second from top but end fifth overall. Tom needs to make sure he is not distracted next year by his new RS400 – an unsanctioned purchase that must not be allowed to restrict his RS100 attendances. (19 points)
6th James Ross (Netley house) we all know astrology is bunk but James nevertheless presents a strong case for being a Gemini. He can be very, very good (top of exam twice) but other times not so much. Black mark for starting too soon and dragging Nigel with him. Gold star though for not tacking on people as aggressively as he has been known. (26 points)
Special mentions also go to:
11th David Smart (Chew Valley house) We expect better performance than this from our Head-Boy. Clearly the shifty conditions did not suit his bang-a-corner style. First event sailing his upgrade to his daemon Greg Booth's last boat, seemed to demonstrate Greg could sail it better. Or perhaps David's new copper, slug-deterrent stripe is not as lucky for him as a wobbly blue one. We won't mention his, in desperation, trying to start the last race 30 seconds before everyone else. Oops. (41 points)
13th Tom Fletcher (Hunts house) in his first event, carried off a trick never before achieved in the history of the class, by successfully unwrapping a pole/kite-tack twist without capsizing. Under consideration for a commission to make a training video on how to do this.
14th Dave Tarr (Queen Mary House) also in his first event. Consistent on day one with a 14th in all 4 races before an 11 and 10 on day two. Needs to be less shy in his starting and not worry about 'getting in the way'. Huw Powell's crown as heavy weather king could be under major threat soon, given Dave is about the same weight as Huw but what looks like 50% taller.
Next exams for the UK RS100s are the Rutland Sprints on 22-23 April 2023 although we might have a UK representative at the Aussie national tests in January. Allegedly a trip down-under is cheaper than heating a house in the UK for the winter.
We've saved the hottest scoop until the end. After an unfortunate haitus, new RS100s are again being built, by gingerboats.co.uk , overseen by RS. Hooray. Contact Ginger Boats via the website for details. One boat has already gone to Holland, at least three are on the way to Australia and there are UK orders too.
Clive Eplett
Huge thanks to our sponsor Rope4Boats and to all at Chew Valley LSC for putting on a superb event - we'll be back next year!
RS100 & RS700 Inlands 2022
Chew Valley Lake Sailing Club
RS100 Fleet
| Rank | Fleet | Class | SailNo | HelmName | Club | R1 | R2 | R3 | R4 | R5 | R6 | Total | Nett | Notes |
| --- | --- | --- | --- | --- | --- | --- | --- | --- | --- | --- | --- | --- | --- | --- |
| 1st | RS100 | RS100 | 145 | Nigel Wakefield | Netley SC | 2.0 | 5.0 | (18.0 OCS) | 1.0 | 4.0 | 2.0 | 32.0 | 14.0 | |
| 2nd | RS100 | RS100 | 509 | Clive Eplett | Frensham Pond | 1.0 | 7.0 | 2.0 | (9.0) | 5.0 | 1.0 | 25.0 | 16.0 | |
| 3rd | RS100 | RS100 | 172 | Andy Jones | Chew Valley Lake SC | 4.0 | 4.0 | (10.0) | 3.0 | 2.0 | 4.0 | 27.0 | 17.0 | |
| 4th | RS100 | RS100 | 508 | Huw Powell | Red Wharf Bay SC / Netley SC | 5.0 | 3.0 | 1.0 | 2.0 | 7.0 | (9.0) | 27.0 | 18.0 | |
| 5th | RS100 | RS100 | 393 | Tom Halhead | Llandegfedd SC | 3.0 | 2.0 | (8.0) | 8.0 | 3.0 | 3.0 | 27.0 | 19.0 | |
| 6th | RS100 | RS100 | 373 | James Ross | Netley SC | 9.0 | 1.0 | (18.0 OCS) | 10.0 | 1.0 | 5.0 | 44.0 | 26.0 | |
| 7th | RS100 | RS100 | 239 | Matt Johnson | Weirwood SC | (12.0) | 9.0 | 3.0 | 6.0 | 6.0 | 11.0 | 47.0 | 35.0 | |
| 8th | RS100 | RS100 | 130 | Stephen Jones | Chew Valley Lake SC | 7.0 | (11.0) | 6.0 | 7.0 | 10.0 | 6.0 | 47.0 | 36.0 | |
| 9th | RS100 | RS100 | 268 | Bart Bridgen | Netley SC | 11.0 | 6.0 | 4.0 | (13.0) | 8.0 | 8.0 | 50.0 | 37.0 | |
| 10th | RS100 | RS100 | 379 | Mark Harrison | Gurnard SC | 6.0 | 10.0 | 7.0 | 5.0 | 9.0 | (20.0 OCS) | 57.0 | 37.0 | |
| 11th | RS100 | RS100 | 523 | David Smart | Chew Valley Lake SC | 10.0 | 8.0 | 5.0 | 4.0 | 14.0 | (20.0 OCS) | 61.0 | 41.0 | |
| 12th | RS100 | RS100 | 331 | Nick Edmonds | Chew Valley Lake SC | (15.0) | 12.0 | 9.0 | 11.0 | 13.0 | 12.0 | 72.0 | 57.0 | |
| 13th | RS100 | RS100 | 124 | Tom Fletcher | Hunts SC | 8.0 | 13.0 | 11.0 | (15.0) | 12.0 | 14.0 | 73.0 | 58.0 | |
| 14th | RS100 | RS100 | 183 | Dave Tarr | Queen Mary SC | (14.0) | 14.0 | 14.0 | 14.0 | 11.0 | 10.0 | 77.0 | 63.0 | |
| 15th | RS100 | RS100 | 238 | Gavin Thompson | Chew Valley Lake SC | (16.0) | 15.0 | 12.0 | 16.0 | 16.0 | 7.0 | 82.0 | 66.0 | |
| 16th | RS100 | RS100 | 208 | Darrell Sleep | Staunton Harold | 13.0 | (21.0 DNF) | 13.0 | 12.0 | 15.0 | 13.0 | 87.0 | 66.0 | |
| 17th | RS100 | RS100 | 218 | Richard Wach | Bristol Corinthian Yacht Club | (19.0) | 16.0 | 15.0 | 17.0 | 17.0 | 17.0 | 101.0 | 82.0 | |
| 18th | RS100 | RS100 | 458 | Matthew Scott | Chew Valley Lake SC | 18.0 | 17.0 | (21.0 DNC) | 21.0 DNC | 20.0 DNF | 16.0 | 113.0 | 92.0 | |
| 19th | RS100 | RS100 | 174 | Daniel Webber | Wimbleball SC | (21.0 DNS) | 21.0 DNF | 21.0 DNC | 21.0 DNC | 20.0 DNF | 15.0 | 119.0 | 98.0 | |
| 20th | RS100 | RS100 | 147 | Andrew Southall | Chew Valley Lake SC | 17.0 | 18.0 | (21.0 DNC) | 21.0 DNC | 21.0 DNC | 21.0 DNC | 119.0 | 98.0 | |