For Sale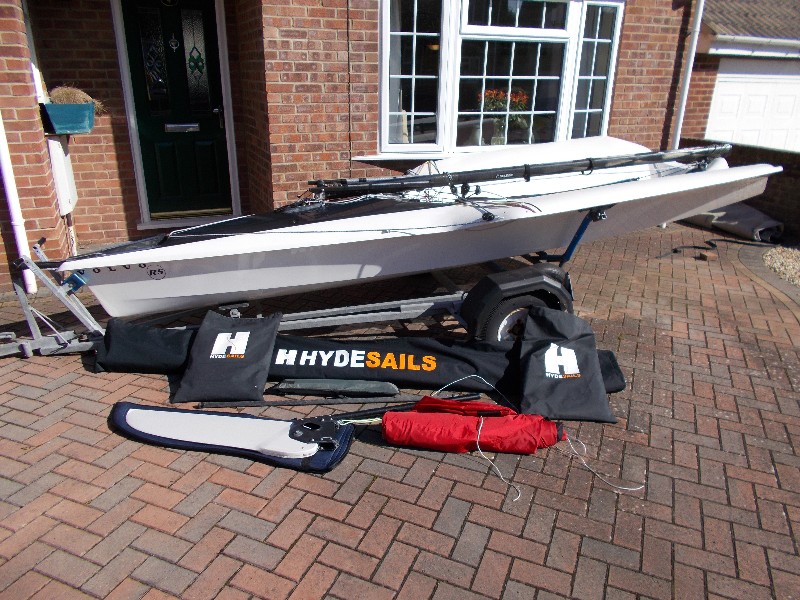 RS100 480
Price:
SOLD
RS100 sail number 480. New in June 2013. Well looked after and in immaculate condition. Hull completely watertight with never a drop of water in the tanks. Well sorted boat will all the mods and bimbles. Slot gasket replaced Aug 2017. Foils in excellent condition. 8.4 mainsail with 2 kites - one good condition and one virtually new having only been used for the Nationals and Inlands in 2017. Carbon foredeck, mast, boom and tiller extension. Top cover and under cover, rudder bag and mast covers plus mast stump for 10.2 rig. RS launching trolley and road base with 20 inch wheels. Proven quick boat with several race wins at the Nationals and Inlands. All sorted and ready to win. Located Bristol. £4,600
Contact: Chris Goldhawk
Tel: 01454 413115 |
Email
Posted: 05/04/2018
Approved: 05/04/2018 | Expires: 06/06/2018
Please sign in or register to post your item in the For Sale section.

NOTE: All details on this page have been entered by the sailors themselves, any comments, are not related in any way to the RS Class Association.